They are responsible for planning and providing support and medical and nursing care to people who have a range of mental health issues.
Care Support
Builds relationships with patients by reassuring and talking to them.
Patient Case
Assessment and evaluation of the patient's mental health.
Team Player
They work as part of a team to deliver care and treatment to those in crisis.
Medical Record
Maintains and updates medical records of the patient as required.
Why Mental Health?
We all need 'good mental health and wellbeing' (Every Mind Matters 2019), and awareness of the importance of mental health is more prominent than ever before in schools, the workplace and society. Mental illness can affect individuals of any age, ethnic origin, or socioeconomic status. For this reason, a mental health nurse may need to work with many different individuals from various backgrounds.
Mental health nurses have advanced knowledge of the assessment, diagnosis, and treatment of psychiatric disorders that helps them provide specialized care. They typically work alongside other health professionals in a medical team with the aim of providing the optimal clinical outcomes for the patient.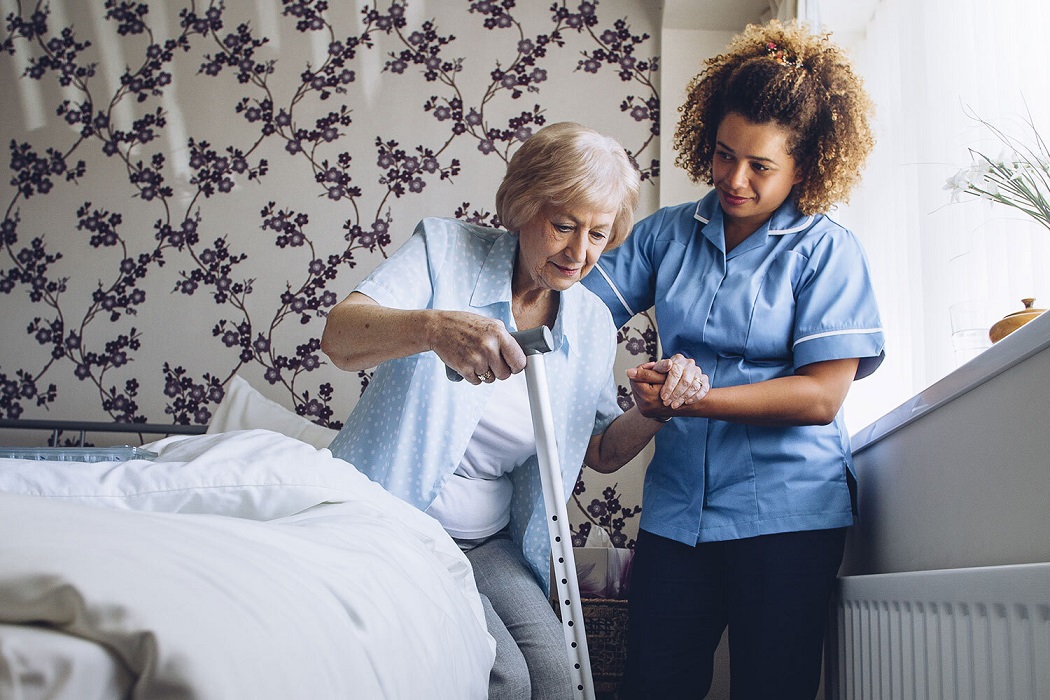 Quil Care Nurses
We promote and support a person's recovery,
helping them live independent and fulfilling lives.
This can involve everything from helping them to
come to terms with a diagnosis, to finding ways of
helping them to cope, adapt and lead a positive life.
Most people with mental illnesses are treated in the community rather than in hospitals, but nurses are needed in both settings.
Responsibilities
As registered mental health nurses, they'll need to:
assess and talk to patients about their problems and discuss the best way to plan and deliver their care.
build relationships with patients to encourage trust, while listening to and interpreting their needs and concerns.
ensure the correct administration of medication, including injections, and monitor the results of treatment.
respond to distressed patients in a non-threatening manner and attempt to understand the source of their discomfort.
help patients manage their emotions through de-escalation techniques.
work with patients' families and carers, to help to educate them and the patient about their mental health problems.
prepare and participate in group and/or one-to-one therapy sessions, both individually and with other health staff.
provide evidence-based individual therapy, such as cognitive behaviour therapy for depression and anxiety.
organise social events aimed at developing patients' social skills and help to reduce their feelings of isolation.
prepare and maintain patient records and produce care plans and risk assessments.
make sure that the legal requirements appropriate to a particular setting or group of patients are observed.
identify whether patients are at risk of harming themselves or others.